Julie Newton
Department: History and Politics
Graduate Program(s): International Affairs, International Affairs, Conflict Resolution and Civil Society Development, Diplomacy and International Law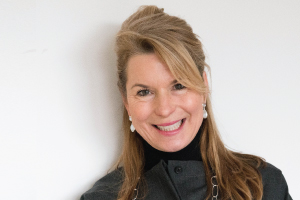 Professor Newton is an adjunct associate professor of political science who has been at The American University of Paris (AUP) since 2004. Newton holds degrees from Princeton (BA), Columbia (MA), and Oxford (PhD) where she specialized in Soviet and Russian politics. For the past two years, Newton has been a senior associate member of St. Antony's College, Oxford University, for research on Russian-European Union relations. In addition to her work at AUP, Professor Newton frequently participates in conferences on Post-Soviet Russia, the former Soviet Union, and the EU; she publishes frequently on these subjects; and she is a member of the Board of Trustees for the International School of Paris.
Education/Degrees
PhD, St Antony's College, Oxford University
MA, Columbia University
BA, Princeton University
Publications
Russia, France, and the Idea of Europe, (Basingstoke, UK: Palgrave-Macmillan, 2003). [Reviewed in Slavonic and East European Review, Review Article by Neil Malcolm, 'Russia and Europe in the New World Order', vol 83, no 3 (July 2005), pp. 495-507; and by Lord Truscott of St James, in Slavic Review, (Spring 2005), p. 201.
'A Dynamic Threesome: Ideas, Materialism and Leadership', Journal of Political Ideologies, vol 10, no 2 (June 2005), pp. 219-228.
'Annotated Bibliography of Published Works by Archie Brown', Alex Pravda, editor, Leading Russia: Essays on Leadership (Oxford: Oxford University Press, 2005), pp 275-295.
'Poles Apart?: Russia, France and the Concept of Multipolarity', book chapter. Graham Timmins and Jackie Gower, editors, An Uneasy Partnership: Russia and Europe in the 21st Century (Anthem Press, forthcoming, 2006).
Book Review: 'Re-assessing Robert English's Russia and the Idea of the West' in The Russian Review (Fall 2005).
Co-editor with William Tompson, Institutions, Ideas, and Leadership in Post-Soviet Russia, (Palgrave-Macmillan, forthcoming, 2006). Author of Chapter, 'Assessing the Role of Ideas and National Identity in Post-Soviet Russian'. 
Curriculum Vitae