Robert Payne
Professor, Department Chair – Communication, Media and Culture
Department: Communication, Media and Culture
Graduate Program(s): Global Communications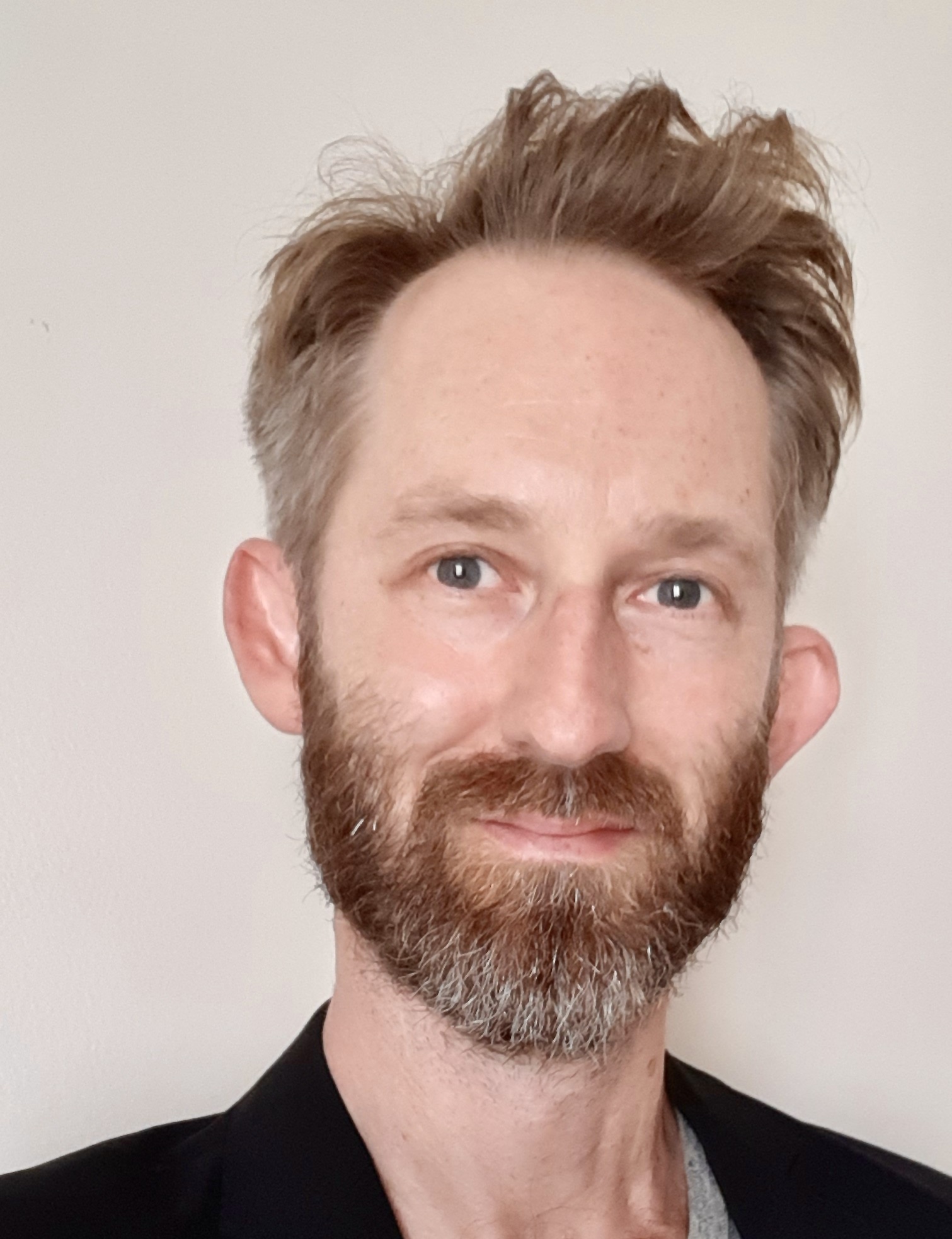 Professor Payne joined The American University of Paris in 2008 after teaching for several years at Western Sydney University and the University of Sydney in his home country, Australia. In his PhD thesis,  completed at the University of Sydney in 2003, he examined a contemporary mediascape of self-disclosure narratives evident in examples of American literature, television and digital media. More recent research has crossed over three main areas: representation of gender and sexual identity in media and popular culture; digital cultures and practices; and queer theory. Payne has published widely within these fields, focusing on such topics as the construction of masculinity on gay dating websites and Australian TV, the role of panic in the mediation of gender and sexuality, and how gender and queer theory can be used to rethink normative discourses guiding digital media use.

Payne's first book The Promiscuity of Network Culture: Queer Theory and Digital Media was published at the end of 2014. Taking as a point of departure the resignification of "viral" circulation for a digital context, the book examines the multiple intimacies that characterize network culture, including the everyday practices of "sharing" on social media. Interrogating a wide range of examples, from Facebook to viral celebrity to the Abu Ghraib photos, the book uncovers the queer and entrepreneurial logic governing what circulates in digital networks and how we talk about them.
Payne's current research explores the affectivity and materiality of everyday media experience, and pays particular critical attention to the queer potential of deteriorated, disrupted or "lossy" media formats and encounters.
Education/Degrees
PhD, University of Sydney, Australia
BA (Hons I), University of Sydney, Australia
Publications
Books
L'Homme blessé (Queer Film Classics). McGill-Queen's University Press, 2022.
The Promiscuity of Network Culture: Queer Theory and Digital Media. Routledge, 2015.
Journal articles and book chapters
"Like Living in a Different Time Zone: SBS's Queer Orientations." Television Studies in Queer Times, edited by F. Hollis Griffin, Routledge, 2023, pp. 51-64.
"Productivity and Promiscuity: Paying Undivided Attention" in Communication in the Era of Attention Scarcity. Ed. Waddick Doyle and Claudia Roda. Palgrave, 2019, 129-139.
"Lossy Media: Queer Encounters with Infrastructure", Open Cultural Studies 2 (2018). Available online at: https://www.degruyter.com/view/j/culture.2018.2.issue-1/culture-2018-0048/culture-2018-0048.xml?format=INT 
"Je suis Charlie": Viral Circulation and the Ambivalence of Affective Citizenship, International Journal of Cultural Studies (2016): doi:10.1177/1367877916675193
"Frictionless sharing and digital promiscuity", Communication and Critical/Cultural Studies (2014). DOI: 10.1080/14791420.2013.873942
"Virality 2.0: Networked promiscuity and the sharing subject", Cultural Studies 27.4 (2013): 540-560.
"But what about the dinosaurs?: A Response to Damien Riggs", Contemporary Issues in Early Childhood 14.1 (2013): 94-98.
"Introduction: Citizenship and Queer Critique", Sexualities 15.3-4 (2012): 251-256 (co-authored with Cristyn Davies).
"Grid Failure: Metaphors of Subcultural Time and Space" in Queer and Subjugated Knowledges: Generating Subversive Imaginaries. Ed. Kerry Robinson and Cristyn Davies. Bentham e-books, 2012.
"Dancing with the ordinary: masculine celebrity performance on Australian TV", Continuum 23.3 (2009): 295-306.
"Performing the Ethics of Conversation: a review of Judith Butler in Conversation: Analyzing the Texts and Talk of Everyday Life", GLQ 15.1 (2009): 177-179.
"Virtual panic: children online and the transmission of harm" in Moral Panics over Contemporary Children and Youth. Ed. Charles Krinsky. Aldershot: Ashgate, 2008, 31-46.
"Skylarking: homosexual panic and the death of Private Kovco", Cultural Studies Review 14.2 (2008): 34-48.
"Str8acting", Social Semiotics 17.4 (2007): 525-538.
"Grid: On Being-as-Transmission and Normativity." M/C Journal 9.1 (2006). http://journal.media-culture.org.au/0603/06-payne.php
"Digital memories, analogues of affect", SCAN: Journal of media arts culture 1.3 (2004). http://scan.net.au/scan/journal/display.php?journal_id=42
"Virtually: the refreshment of interface value", Postmodern Culture 14.3 (2004). http://www3.iath.virginia.edu/pmc
"Confessing the Violent: Projected Deviance in American Psycho and Talk Show TV", Anatomies of Violence: an Interdisciplinary Investigation. Ed. R. Walker, et al. Sydney: Research Institute for Humanities and Social Sciences, University of Sydney, 2000, 169-79.
Edited journal issues
"Citizenship and queer critique", special issue of Sexualities 15.3-4 (2012), co-edited with Cristyn Davies.
"Panic", special issue of Cultural Studies Review 14.2 (2008), co- edited with Cristyn Davies
Research Areas
* Digital media 
* Social media and network culture 
* Gender studies and queer theory 
* Gender and sexuality in media and popular culture
*Affect theory
*Materiality and media